Vijay Superum Pournamiyum Review: A heart touching Jis Joy Magic again
Vijay Superum Pournamiyum is the 3rd directional venture of Jis Joy who had earlier given us the movies named Bicycle Thieves and Sunday Holiday with Asif Ali in the lead. In this film too, Asif Ali is playing the lead role. Popular actress Aishwarya Lakshmi is playing the female lead in this movie which has been bankrolled by AK Sunil under the banner of New Surya Films. The screenplay of this movie has been written by the director himself. The trailer and songs from this movie had got the attention of the audience and that itself made this movie a much-anticipated one.
The plot of this flick revolves around the characters played by Asif Ali and Aishwarya Lakshmi. Asif Ali's character named Vijay meets Pournami as a part of a marriage proposal. Later, that meeting with her changes his life altogether.
We have to say that once again Jis Joy had done a fabulous job as a director and writer. His Sunday Holiday was a super hit and after that, the audience kept high hopes on him. He never disappointed then delivered another gem of a movie. In this flick named Vijay Superum Pournamiyum too, Jismon had shown his caliber as a director and writer. The screenplay written by him was superb and he had created a fantastic visual language to make the audience glued to their seats till the very last moment. He knows how to tell or present a plot in the most entertaining manner. Once again he told the story through humorous situations and along with that there is romance, family emotions and exciting moments as well. His ability to deliver complete entertainers is just amazing.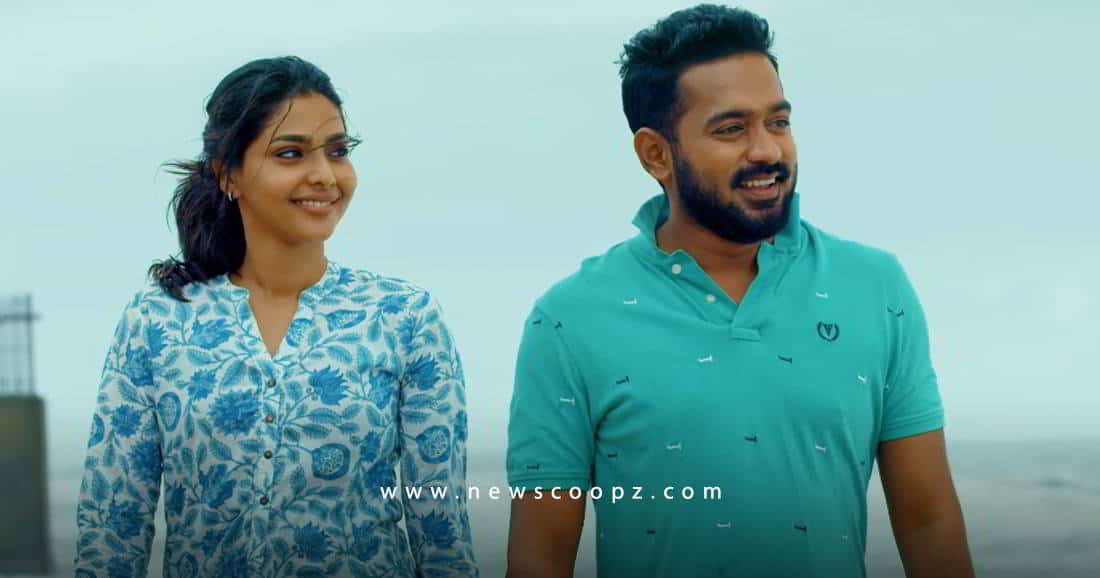 The performance from Asif Ali has been great again. He had already given us two great performances this year through movies like B.Tech and Iblis. In this flick too Asif Ali was very much energetic and played the character with perfection. His body language was so cool as well. Aishwarya Lakshmi also has done a very good job in this film as she had given a matured performance. Balu Varghese also delivered a superb performance in the flick and got the applause from the audience many times through his comedy numbers. Other artists like Aju Varghese, Siddique, Joseph Annakutty, Renji Panniker, Shanthi Krishna, Devan, KPAC Lalitha etc also done their part to perfection.
DOP of this movie was Renedive and he had given some cool visuals for this entertainer. Prince George has tuned the songs and his tunes gelled really well with the mood in the plot. Background scoring by team 4 Musics was also cool. The flick moved forward at a smooth pace and Ratheesh Raj is the one who edited this flick.
In total, Vijay Superum Pournamiyum is a fun-filled family entertainer which will satisfy everyone. You will never feel disappointed after watching this movie and we can say that once again Jis Joy- Asif Ali team will make you more than happy with their movie.