SIIMA addressed Mohanlal as the God Of Mollywood
The Complete Actor of Indian Cinema, Padma Bhushan Mohanlal, is regarded as the greatest actor in India Cinema history. Along with that, he is the undisputed emperor of Mollywood as well. Now, the prestigious South Indian International Movie Award team had addressed Mohanlal as the God of Mollywood.
They tweeted that " God of Mollywood, an evergreen Blockbuster Star Mohanlal will be at Pantaloons SIIMA 2019 happening at Lusail Sports Arena Doha, Qatar." Mohanlal will be the Guest of Honor and he will be attending the function on 16th August on the day which talents from Tamil and Malayalam receive awards.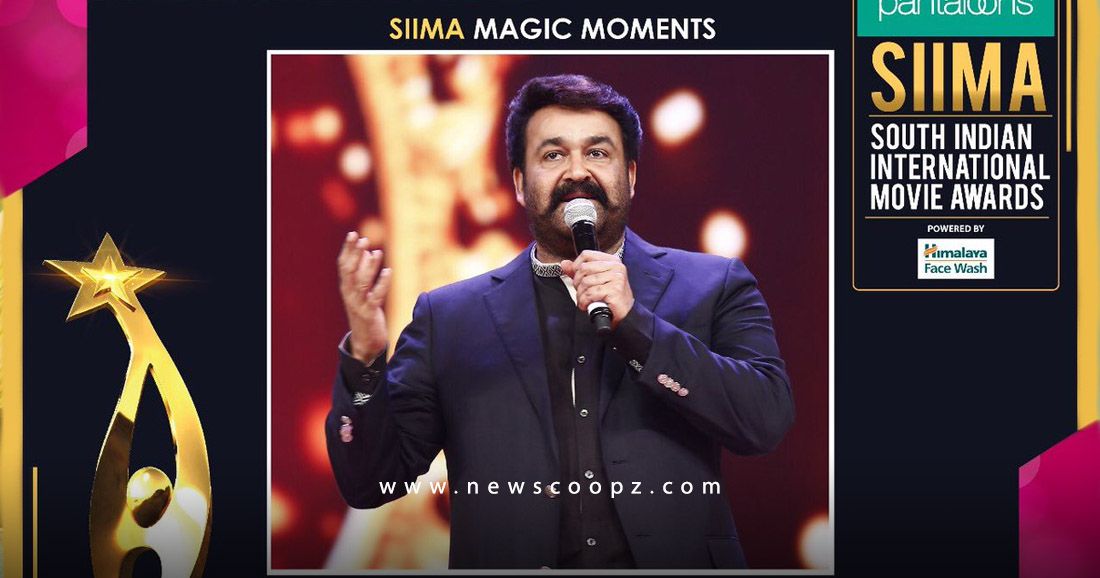 Mega Star Chiranjeevi will be the guest of Honor on the 15th of August, when Telugu and Kannada cinema receive the awards. This declaration has been trending now in Social Media. Fans and film lovers are eager to see their heroes there.
Both Mohanlal and Chiranjeevi fans will be on sky high as their heroes have been invited as the guests of honor. SIIMA is one of the prestigious awards in Indian Cinema and it has been conducting as a grand and sizzling function every year. Celebrities and top stars from South Indian Film industry and from Bollywood also will be there at the mega event.